*E Launa PŪ KĀkou!
Aloha PCC Employees, Alumni and Friends,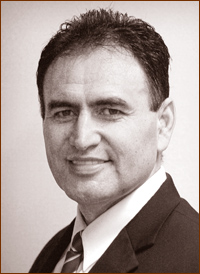 We welcome you to celebrate the Polynesian Cultural Center's 50th anniversary and hope many of you can join us in Laie during 2013 and particularly from September 1-8, 2013. We recognize, however, this may not be possible . . . so we've put together this website to share information about our activities and celebrations and our upcoming reunion. We invite you to check it frequently, as we'll be adding new content throughout our golden anniversary year.
We are pleased to host this website for an additional purpose as well — that of sharing especially fond remembrances, pictures, and stories of the special times when you worked here or when you've come back to visit the PCC. We are anxious to collect something of a history of PCC as seen and experienced through your eyes and your hearts.
As you know, we talk about and try to share the "spirit of aloha" here at PCC . . . always. Truly, when we do we are sharing the Spirit of the Lord. We have all been blessed by His spirit and nothing really works the way it should with His spirit. We've been blessed to be part of what He is doing here and what He has always done here. This is a great undertaking. It is an on-going miracle and we call that on-going miracle the Polynesian Cultural Center.
As we approach our golden anniversary, we especially honor all those who helped create and establish the PCC. Many of our kupuna are no longer with us, but their legacy lives on . . . and our voyage of faith continues to bless the lives of today's young PCC employees and all the guests who grace these grounds.
I want to thank all of you for the past 50 years of hard work, humbling sacrifices and incredible achievements. The PCC has made such a difference in the lives of so many over the years. I express deep gratitude to our Father in Heaven for the blessings He continually pours out upon us, and I express appreciation for all that you have done and continue to do to keep this miracle alive. I know you all strive to carry this same spirit in your hearts and in your lives every day.
The Center is here to accomplish the Lord's purposes. Mahalo for helping to make that happen . . . wherever you may now be. Thank you for making all the difference.
Now, let us rejoice in the blessings and in the progress of the past 50 years as we look to a bright future.
Me Ke Aloha Pumehana,
P. Alfred Grace, President & CEO
Polynesian Cultural Center